Since day one, our staff at Haru Creative have been proudly supplying our customers with professional grade products for a wide variety of applications. Haru's top grade (vinyls and films) were manufactured with our core values of quality and style in mind.
We are simply driven by the desire to supply top quality personalization products to any user-type. Whether you are a professional installer or a first time user, our product is catered to you.
 Haru continues to apply our years of experience to each product that we release to our customers. New technology and our creative trademark styles have created some of the most exciting products in the marketplace. Our growing product line is the answer to the new style and professional grade finish you are looking for.
Our team is an extremely driven and creative group of people with a dedication to sharing our passion with our customers.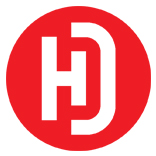 QUALITY VINYL. FEEL THE DIFFERENCE.
INCREDIBLE SERVICE
We won't settle for anything less than 100% customer satisfaction. Our team is committed to providing excellent customer service and we want to make sure our service level matches our high quality products. If you have any questions feel free to reach out and we are always here.
SUPERIOR QUALITY
We pride ourselves in carrying the best vinyl across the market. Whether you are wrapping your car, your kitchen cabinets, or a handheld device, we want to make sure the quality of our vinyl is versatile for all surfaces. Don't settle for anything less than an original Haru Creative Vinyl.
ALWAYS CREATIVE
Haru Creative was founded with a passion for showcasing creative designs and personal flair. We carry a wide range of designs, patterns, and textures to match your personality and create the look you want. R&D is part of our DNA, and we are always looking to innovate.